HAVING TROUBLE GETTING NOTICED?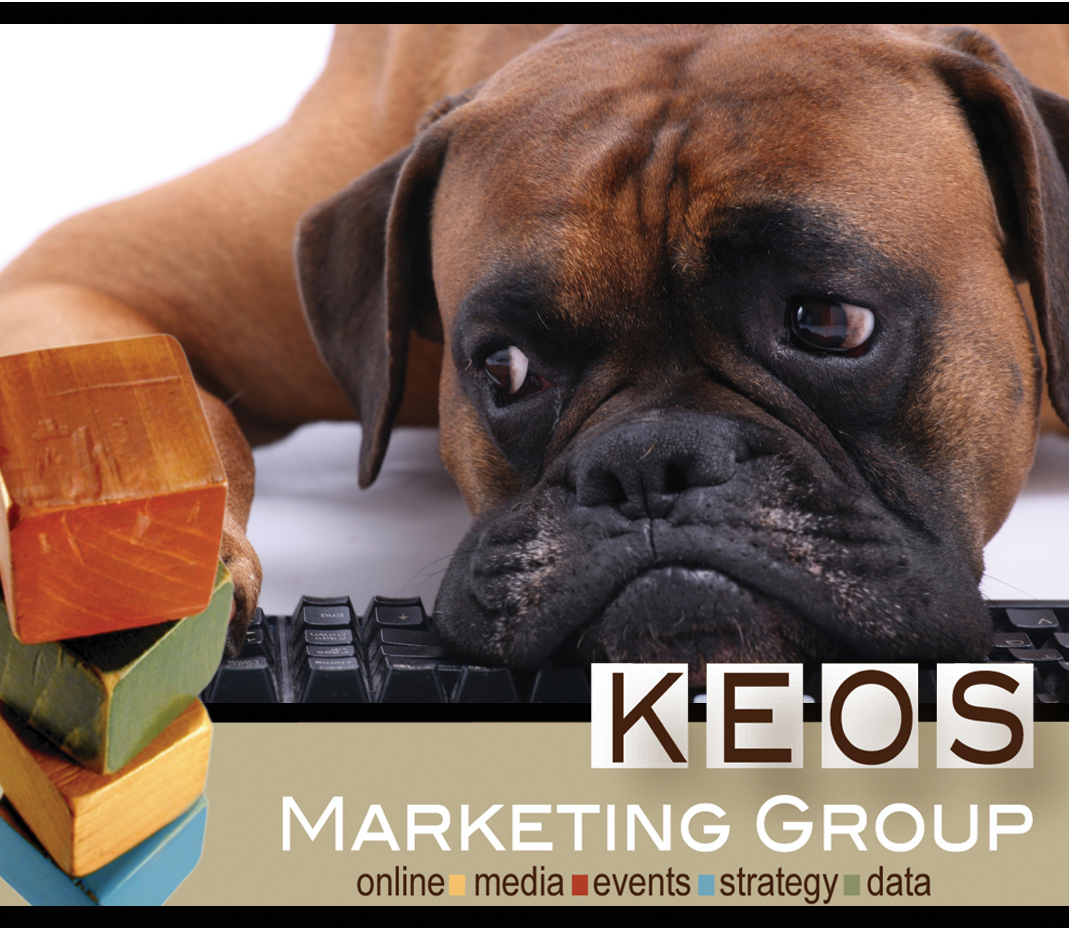 Keos Marketing Group creates and manages your brand for your real estate project, property, product or service.
We offer a unique perspective to your marketing efforts by being your eyes and ears all in our creative fingertips.
How can we help you get noticed?
My dog Spike just needs a dog treat and a chew toy to feel noticed. For your business we can offer much more…
Keos Marketing Group can help you get noticed through a myriad of marketing efforts.
Social media networking strategies that engage your users for repeat use and referrals.
Online media marketing strategies that include all aspects of managing your digital brand (SEM strategy, SEO content, PPC campaigns, linking, banner ads).
Event marketing strategies from grass roots guerrilla tactics to interactive promotional marketing.
Email marketing strategies from creating templates to sending strategic emails.
Other marketing strategies to complement your digital and interactive marketing efforts. This includes outdoor media (wraps, street banners and billboards), broadcast commercials (radio and television), custom QR Code use, print advertisements and more.
Contact to get noticed right away.
KeosMarketing.com
info@keosmarketing.com
877-536-7552